Halle Berry Shows Off Her Hot Body In A Black Bikini In Hawaii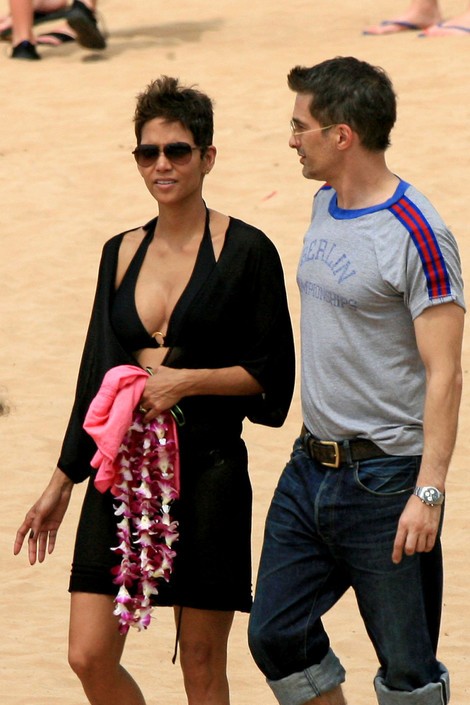 Halle Berry, her daughter Nahla and fiance Olivier Martinez are soaking up the rays in beautiful Hawaii, and we've got the pictures to prove it.
We spotted the sexy 46-year-old hitting the beach in a black bikini and matching cover-up earlier this week. The actress carried a flower lei and a pink towel.
Five-year-old Nahla looked adorable in a pink Hello Kitty swimsuit and pink flip-flops, while Matinez opted for rolled-up jeans and a gray t-shirt.
The threesome later hung out casually with Berry in a white jersey cover-up and Nahla in a cute pink frock.
Earlier this month the actress revealed one of her fragrance tricks while on "Conan." She said: "The way you're supposed to wear fragrance, you're supposed to spray it in between your thighs. Then it heats up and the aroma rises up all day long."
Check out more photos from their beach adventure...