Halle Berry Shows Off Her Booty In Skintight Leather Pants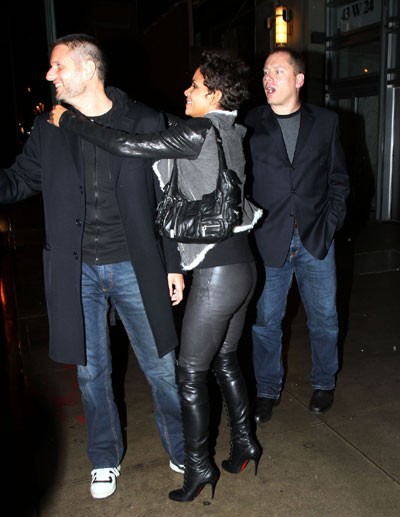 Halle Berry channeled her inner Catwoman in skintight leather pants and knee-high boots in New York City with two mystery men last night. The actress was enjoying the company of two pals as they headed to Nuela restaurant for dinner.
Halle was recently named the second most eligible single woman in the world. Jennifer Aniston was number one in the Vanity Fair poll. However, Halle has recently been linked to her "Dark Tide" co-star Olivier Martinez.
Her new film is a thriller centered on a diving instructor who returns to deep waters after a near-fatal encounter with a Great White shark.
Check out more photos of Halle here!