Halle Berry Shows Off Her Baby Bump In Workout Gear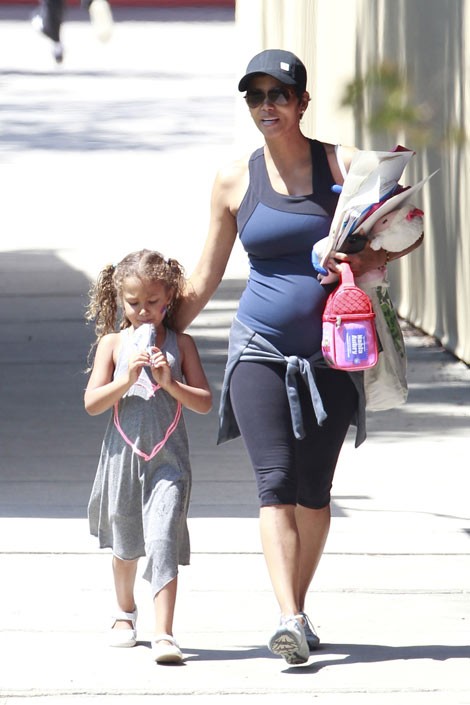 We spotted Halle Berry showing off her pregnancy curves in workout clothes after dropping daughter Nahla off at school in Los Angeles earlier this weekend.
Berry wore cropped black spandex pants with a grey fitted tank top and baseball cap. And being a few months pregnant isn't slowing her down.
On Saturday, the actress, 46, helped launch the 2013 EIF Revlon Run/Walk For Women, an annual fundraiser for cancer research, treatment and counseling.
Berry and her French fiance Olivier Martinez are expecting their first child together later this year.
Despite her pregnancy, she will play mutant superhero Storm in the upcoming "X-Men: Days of Future Past."