Halle Berry Reveals Baby Bump In A Sexy Spider Web Gown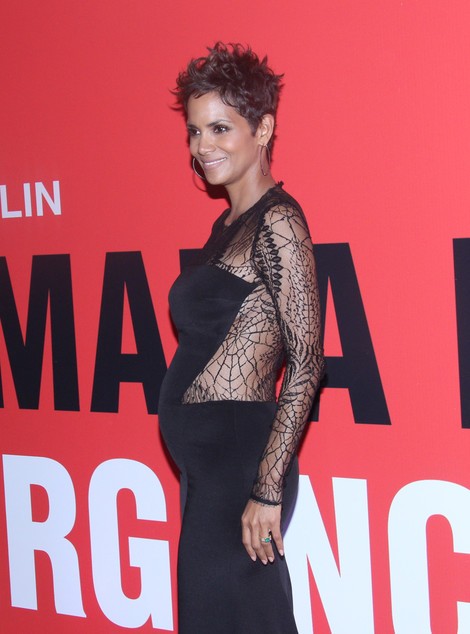 After cleverly disguising her baby bump over the last few weeks, Halle Berry showed off her growing belly at "The Call" premiere in Rio De Janeiro on Thursday.
The actress wore an intriguing black dress with a sheer spiderweb design on the bodice, sleeves and back.
Last week the star made headlines after confirming she was pregnant with her second child at age 46.
She told CNN:" This has been the biggest surprise of my life to tell you the truth. I thought I was kind of past the point where this could be a reality for me. So it's been a big surprise and the most wonderful."
Berry, who has a five-year-old daughter with ex-boyfriend Gabriel Aubry and is engaged to french actor Oliver Martinez, won't be slowing down in her pregnancy. She's still planning on reprising her role as mutant superhero Storm in the upcoming "X-Men: Days of Future Past."
She told reporters in Brazil: "Storm probably won't be as bada** as she was going to be because we won't be able to do any fighting or flying or things like that. She'll be different than we originally planned her to be, but I still think she'll be an integral part of this new X-Men movie."
See more photos of Halle's baby bump...