Halle Berry On Her Oscars Dress: 'I Felt Like I Was Wearing A Ferrari'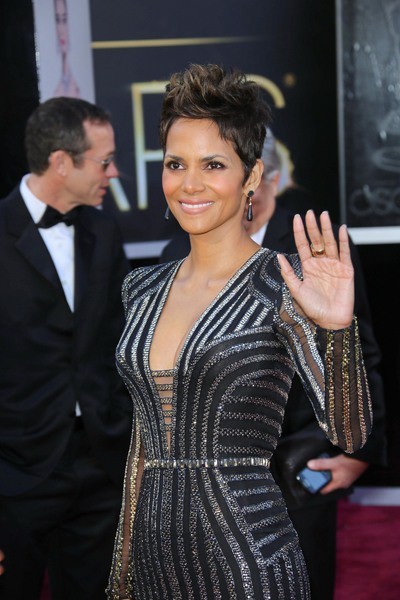 Actress Halle Berry raced to find a back-up Oscars dress just days before last month's Hollywood ceremony after learning the delivery of her custom-made Versace gown was delayed.

The Die Another Day beauty walked the red carpet in a long-sleeved silver-and-black outfit designed by Italian fashion queen Donatella Versace, but Berry admits she almost didn't get to wear the one-of-a-kind piece.

She tells TV host Jay Leno, "I had a conversation with Donatella Versace and told her that I really want to go to the Oscars as a Bond Girl, if a Bond Girl would go in 2013. So she came up with her idea of what it was, but she's out of the country. She put it in a suitcase and shipped it here and I got it the day before the Oscars...

"I had some other dress I was going to wear, which was beautiful. But I pulled this out and it fit perfectly and I just thought, 'Wow.'... I felt like I was wearing a Ferrari."

However, the 46 year old jokes the garment was so restricting, she had a tough time posing for pictures. She adds, "This year I couldn't lift my arms up... If you notice... my hands were stuck down... It's just the way it (the dress) was, I couldn't do it."