Halle Berry & Olivier Martinez Are Starting To Look Like Each Other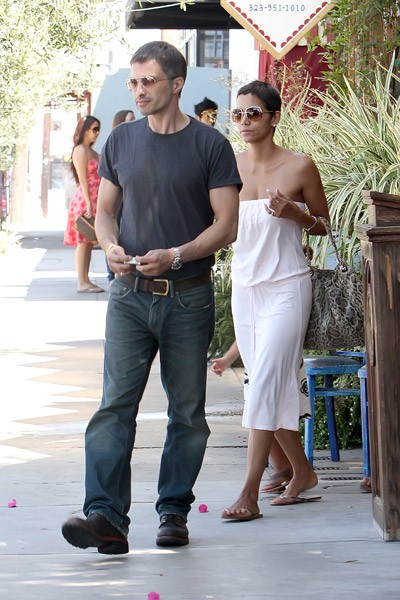 Last week we spotted Halle Berry and her boyfriend Olivier Martinez leaving The Little Door restaurant in Los Angeles. The couple sported very similar hairstyles.
The two also have a penchant for French baguettes (see photos below).
Halle was recently granted a three-year restraining order against a man charged with stalking the actress at her Hollywood home last month. The man, Richard Franco, was taken into custody after allegedly showing up at her estate three times in as many days.
Hally leaving Bristol farms supermarket with some groceries in Los Angeles on Monday, Aug. 8.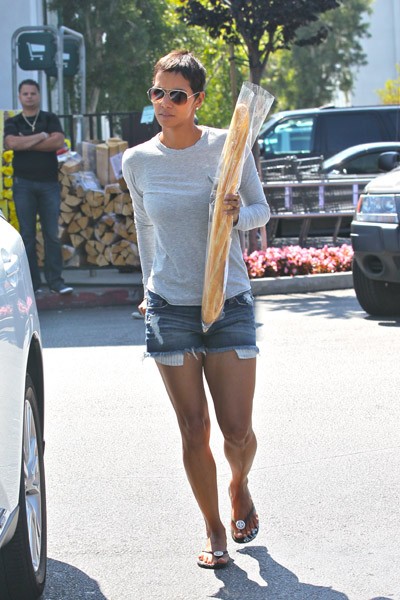 Olivier leaving The Little Door restaurant on Aug. 3: