Halle Berry Makes A Baby Bump Look Sexy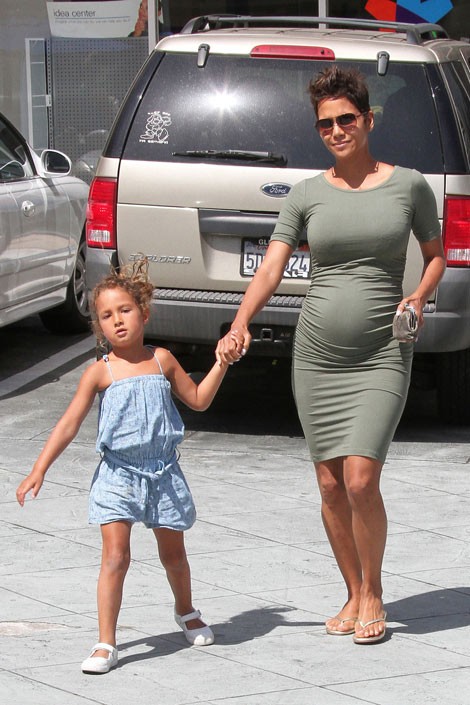 We spotted Halle Berry showing off her baby bump while picking up her daughter Nahla from school in Los Angeles on Friday. The actress wore flip flops and a slim fitting grey dress that hugged her growing figure.
The 46-year-old looks fit and fantastic for a mother to be.
Berry and her French fiance Olivier Martinez are expecting their first child together later this year. Nahla's father is Berry's ex-boyfriend Gabriel Aubry.
Singer Ray J recently admitted that Halle Berry turned him down for a date a few years ago.  He interviewed her at a red carpet event and then asked her out, but she gently said no. Ray J is known for catapulting Kim Kardashian's career after making a sex tape with the reality star.