Halle Berry Loses Custody Battle, Not Allowed To Take Daughter To France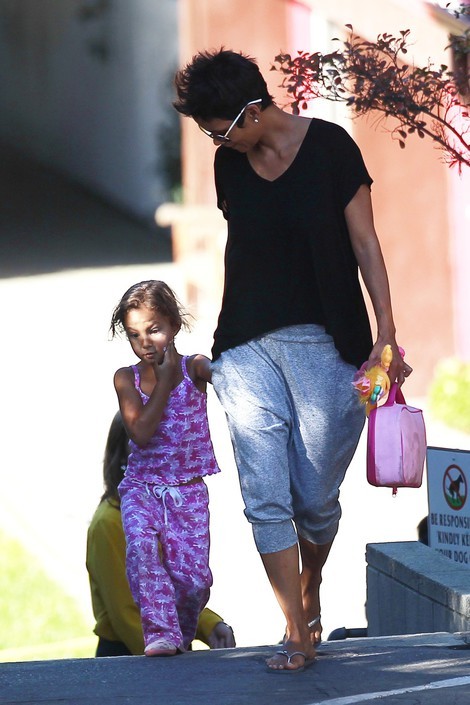 A judge has rejected Halle Berry's request to move her 4-year-old daughter Nahla to Paris, France. The actress has been involved in a custody battle with her ex-boyfriend Gabriel Aubry and hoped to move to the European city with her daughter and fiance Oliver Martinez.

Berry believes France is safer than Los Angeles, Calif., because the paparazzi make life difficult for her family there. She has denied that she is trying to keep her child away from her father.

She recently told InStyle, "It's the appeal of privacy and a greater sense of safety for Nahla. I don't want her to grow up around the tabloids. Because we are followed all the time, she is starting to feel like she is somehow special, and of course she is, but I want her to understand that she's special because of who she is, not because she was born into this celebrity blender."

Berry and Aubry split up in 2010. They reached a custody agreement in 2011 before Berry decided she wanted to relocate to France. Despite her plea, the judge ruled in favor of Aubry, who had petitioned to stop Berry's plans.