Halle Berry Looks Hot Shopping For Home Decor In Hollywood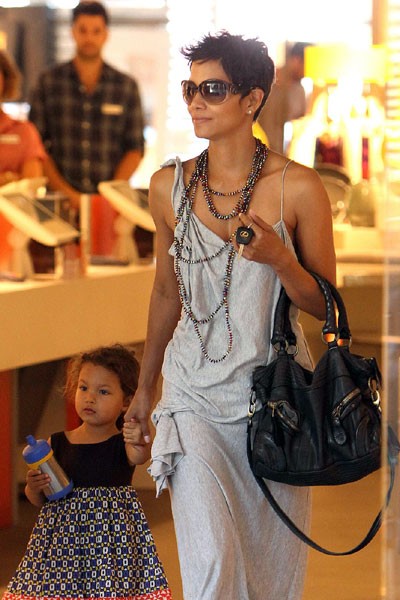 Halle Berry took her daughter Nahla Ariela for a bit of shopping at CB2 Home Decor store in West Hollywood over the weekend. You know how some celebs look beautiful without even trying? Halle is one of them.
We love her loose fitting (but shoulder baring) gray shift dress and beaded necklaces. What do you think?
Berry has been rumored to be connected with her "Dark Tide" co-star Olivier Martinez. Reports circulated earlier this month that she is now romancing the French actor after the pair was spotted enjoying an intimate dinner in Paris, France.
The film is a thriller centered on a diving instructor who returns to deep waters after a near-fatal encounter with a Great White shark.
See more photos of Halle here!