Halle Berry Is Sexy In A Skintight Strapless Dress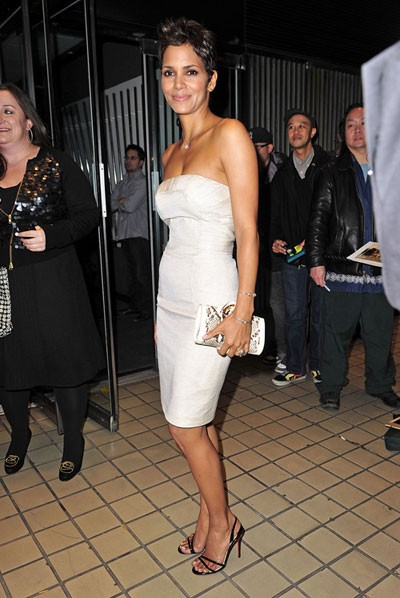 Halle Berry arrived at the film screening for "Frankie & Alice" in New York City earlier this week wearing a skintight strapless dress and a silky scarf. As always, she looks fantastic.
The earnest psychological drama relays the real-life story of Frankie Murdoch (Berry), a troubled young woman suffering from Multiple Personality Disorder in early 1970s Los Angeles. Phylicia Rashad and Chandra Wilson co-star.