Halle Berry, Her Daughter Nahla & Olivier Martinez Have Fun In The Sun (Photos)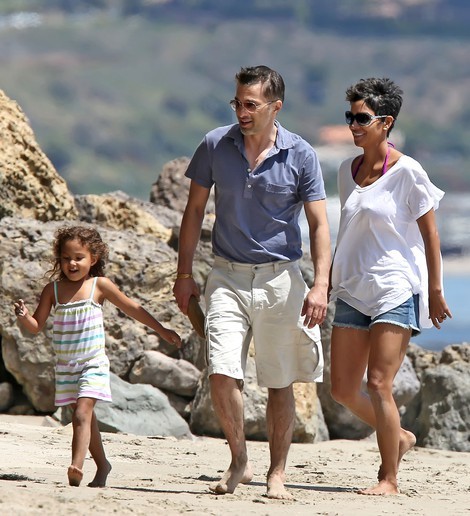 Over the weekend Halle Berry and her fiance Olivier Martinez took Berry's daughter Nahla to a beach in Malibu for a day in the sun.
Berry wore a loose white blouse and cut off jean shorts. She took photos of her daughter while she played with seaweed. Martinez also doted over the little girl, and the two of them watched some lounging seals on the rocks.
The couple stars in the upcoming film "Dark Tide" about a shark expert (Berry) who accepts a lucrative business offer, only to become stranded in "Shark Alley" and hunted by nature's most dangerous predator.
Check out more photos from the beach outing...