Halle Berry Goes To The Beach In A Bikini On Her 45th Birthday (Photos)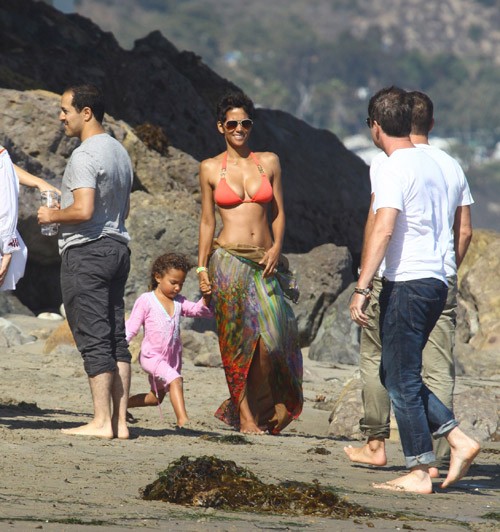 We spotted Halle Berry celebrating her 45th birthday with her three year daughter Nahla and family and friends at her beach house in Malibu.
Halle stars in the upcoming thriller "Dark Tide" about a diving instructor who returns to deep waters after a near-fatal encounter with a Great White shark. Her boyfriend Olivier Martinez co-stars.
The actress was recently granted a three-year restraining order against a man charged with stalking the actress at her Hollywood home.