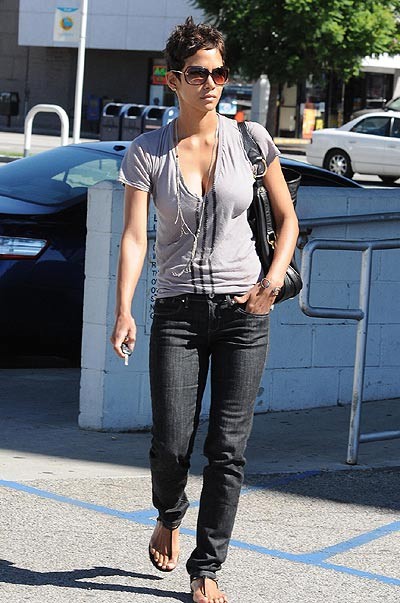 We spotted Halle Berry returning to her car on Saturday in Los Angeles after taking care of a few personal matters in the city. We think she looks absolutely amazing in anything she wears - this time a simple pair of jeans and a sexy low-cut t-shirt. It must suck getting followed around all the time, but whey you're this good looking you can't blame the photogs!

Halle has reportedly stepped up her rumored romance with Olivier Martinez by introducing the French actor to her mom.

The Oscar-winner has been spotted cuddling up to the "Unfaithful" star during breaks from filming their movie "Dark Tide" in Europe - and now she's taking their rumored relationship to the next level.

Berry and Martinez were reunited in Los Angeles on Thursday after a week apart and she took Martinez to meet her mother, Judith.

A source tells People.com, "It was a big deal that Olivier got to meet Halle's mom. It shows that they are getting more serious."

Later, the pair visited French Art gallery Marcelita L'Art et Le The in West Hollywood to socialize with pals.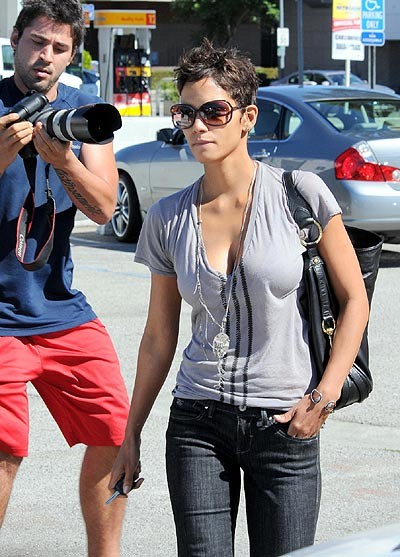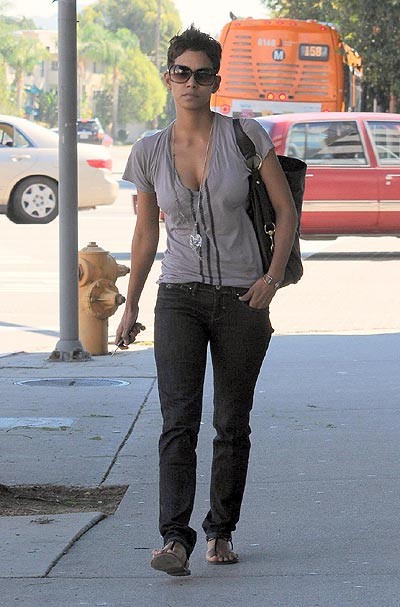 Click for more great Halle Berry pictures: