Halle Berry & Gabriel Aubry Reach An Agreement Following Thanksgiving Day Drama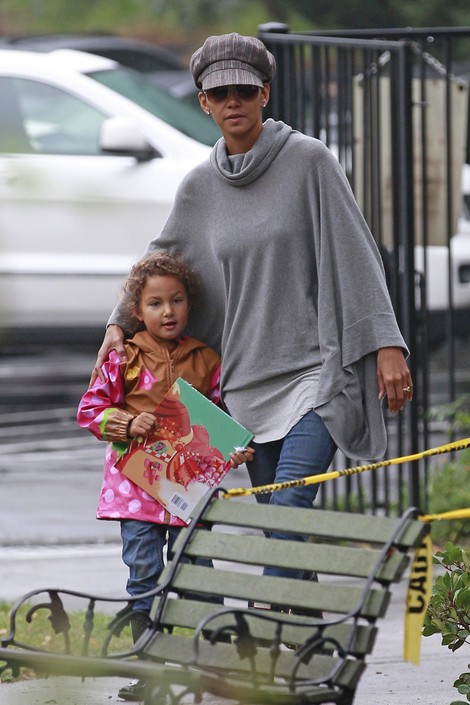 Following a Thanksgiving Day brawl at Halle Berry's Hollywood home, the actress and her ex-boyfriend Gabriel Aubry have ended their stand-off.
The Canadian model and Berry's fiance Olivier Martinez fought over a long-standing custody war for the ex-couple's daughter Nahla. Both men were hospitalized.
Berry obtained a temporary restraining order against Aubry, and he in turn got one against Martinez. Although Aubry failed to get the order lifted on Thursday, the former couple has appeared to come to a middle ground.
Berry's attorney told reporters outside a court in Los Angeles the two parties reached "an amicable agreement." She added, "There will be no further statements regarding this matter."
According to TMZ.com, Aubry was present while terms were given to the judge earlier in the day, but Berry and Martinez were not.
The actress has been trying to get permission to relocate to France with Nahla and her fiance, but she failed to win primary custody of her daughter.