Halle Berry And Olivier Martinez To Wed This Weekend?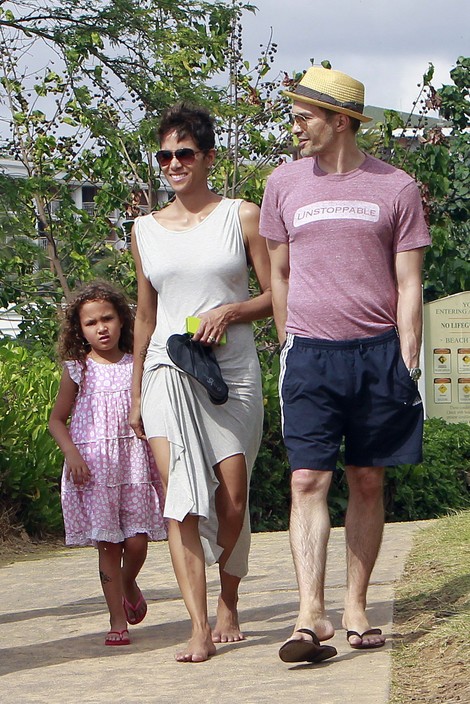 Halle Berry and fiance Olivier Martinez are reportedly set to walk down the aisle this weekend, according to People magazine.

The couple were seen leaving Los Angeles International Airport on Wednesday, headed for Olivier's native France with Berry's five-year-old daughter Nahla.

There's no word if the couple will marry in Paris or somewhere else in France, but expect the wedding to be small.

"I do know it will be very small," the expecting mother told InStyle magazine last fall. "I haven't been to many weddings, but I went to one this weekend with 250 guests. I thought, Wow—so this is a wedding, huh? I've never had that, nor have I wanted that. I wasn't even trying to catch the bouquet!"

The couple met on the set of 2010 film Dark Tide and took things very slowly.

"When I first met Olivier, there wasn't the initial 'I'm in love!'" she told InStyle. "It was something that grew more gradually—and it feels more real because of that."

"She has called him 'The One,'" Sophie Dulac, president of the Champs-Elysées Film Festival, told People. "She's said she never expected to meet this Frenchman, to fall in love like she has."

Halle also said she'd never get married again after having done it twice, first to Major League Baseball star David Justice and then to musician Eric Benet.

"Who knew?! I swore it off, right? Never say never, people!" She said.

People.com caught up with Martinez in Paris on Wednesday, and he revealed the sex of the couple's baby, due this fall.

"My son will be an American, but I remain French," he People.com.

The marriage will be the third for Berry and the first for Martinez, who was previously linked to Australian singer Kylie Minogue.