Halle Berry & Abigail Breslin Make A Striking Duo At 'The Call' Premiere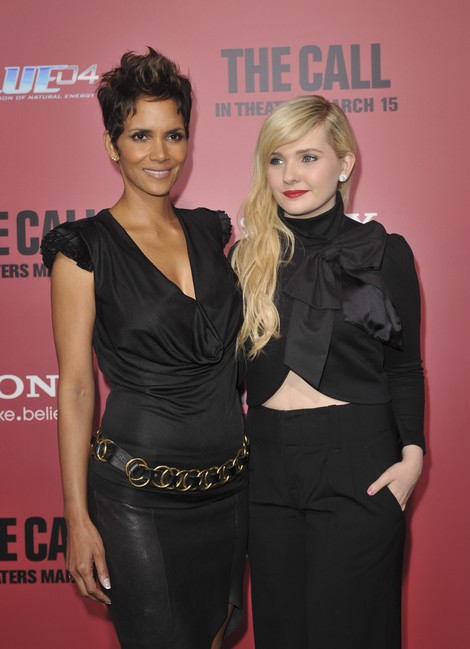 "Little Miss Sunshine" star Abigail Breslin isn't so little anymore. The 16-year-old actress posed on the red carpet with Halle Berry at "The Call" premiere in Los Angeles on Tuesday looking very grown up.
A blonde haired Breslin wore wide legged, high waisted trousers with a midriff-baring blouse. The look was a bit mature for her age, and we would have preferred to see her in something a little more fun (like the cast of "Spring Breakers," for example.)
Berry, also in black, opted for an asymmetrical leather skirt, a chain belt, black blouse and strappy heels.
"The Call" centers on a teenage girl (Breslin) who is kidnapped and thrown in the trunk of a car but is able to call 911. The 911 dispatcher (Berry) makes it a personal crusade to save her. The film hits theaters March 15.
Check out more photos of Halle and Abigail...