Halle Berry, 46, Is Pregnant With Her Second Child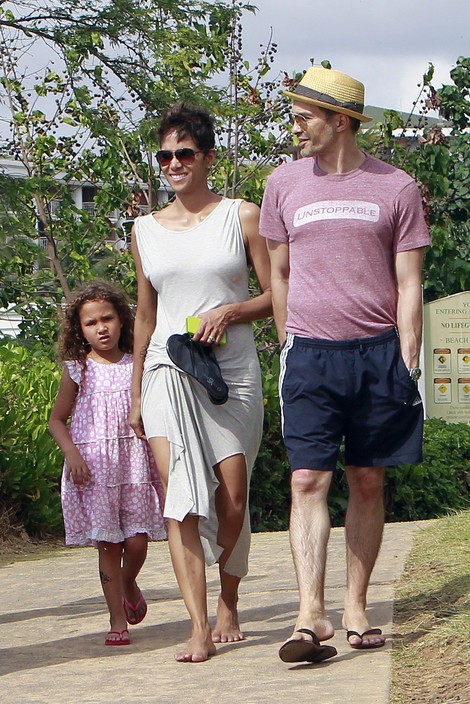 Halle Berry is pregnant with fiancé Olivier Martinez's baby, her publicist has confirmed. Several sources claimed the actress was expecting a baby boy later this year, and the star's representative told WENN: "I can confirm that Halle Berry and Oliver Martinez are expecting a child."
The actress was photographed vacationing in Hawaii last week, and now we know she had been strategically covering up her bikini body (and baby bump) with several cover ups. She must not be too far along, because at "The Call" premiere on March 5 she looked slim and trim.
Berry has a five-year-old daughter, Nahla, with ex-boyfriend Gabriel Aubry, who has been begging her mother for a sibling. Last year Berry said: "Every night, we do our prayers, and she (Nahla) says, 'God, please bring me a bunk bed and a baby sister.' And I say, 'I can do one of those things, I know for sure. The other one, we've got to keep praying on.'"
Berry has been involved in a long-standing custody war with her ex over their daughter. Over Thanksgiving, she obtained a temporary restraining order against Aubry, and he in turn got one against Martinez following a fight between the two men at her home.
The two parties eventually reached "an amicable agreement" after the incident. The actress had been trying to get permission to relocate to France with Nahla and Martinez, but she failed to win primary custody of her daughter. She recently said she planned to move to Europe after Nahla turned 18.
Berry on March 5. No visible bump!