Hal Sparks: Meet One of Entertainment's Most Dynamic Personalities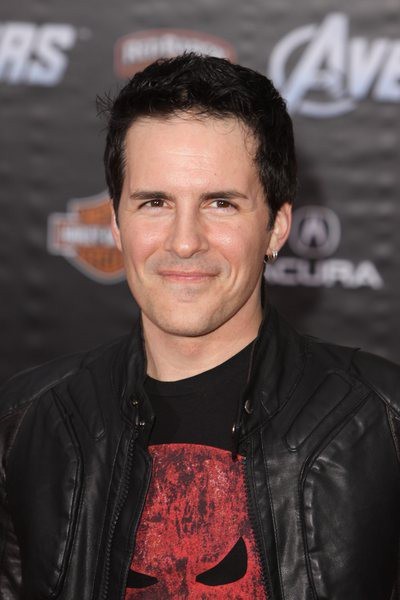 Hal Sparks may be one of the most versatile personalities in the entertainment industry. He's an actor who currently stars in the Disney XD series Lab Rats, a successful stand-up comedian and the front man for the band Zero 1 – and on top of all that, he's an outspoken guy who's actively working to leave an impact off-stage, too. BFTV recently caught up with the multitalented Hal during a break in shooting the second season of Lab Rats to shine some light on an underappreciated star.
With such a diverse resume, it's hard to pick where to start when discussing the Kentucky native, even if you ask Hal himself. The coolest thing about him is "Probably the volume of things I get to do," he said. "I'm constantly barraged by voices of 'You can't do more than one thing and if you can, you're not going to do them well.' And I've been able to have success in all these areas with nary a ruffle."
He's best known as a television personality, with his breakout role coming when he played Michael Novotny in Showtime's American adaptation of Queer as Folk from 2000-2005, a part he's still most associated with today. Yet he's far from a one-character actor. Comedy fans likely remember him as Zoltan in 2000′s Dude, Where's My Car? and he's been seen in guest spots on NBC's Las Vegas and CBS's CSI: Crime Scene Investigation. More recently, he's been a fixture in more family-friendly fare, voicing the title character in Nickelodeon's animated series Tak and the Power of Juju and now as genius scientist Donald Davenport in Disney XD's action-comedy Lab Rats (which also stars Kelli Berglund).
"These days I'm picking things that are closer in line with what kind of characters I would like to be playing," said Hal, who explained that when selecting a next project, "Whether the show lasts is sort of immaterial, it's about whether it's worthwhile. This show Lab Rats is fun and it's sci-fi, and we're a mixed-race family. That's a really great part of the show."
Which other line on his acting resume would he recommend to people who want to see more of him? "You can certainly see quite a lot of me on Queer as Folk," he quipped. "Lab Rats has new episodes every week which is terrific, and certainly more comedy in it. The nice thing is, you don't have to pick one. Google me and pick something up. I'm completely confident in anything I've done." The confidence is justified: this is the man who made an cameo as "Elevator Passenger" in Spider-Man 3 memorable.