Hal Sparks Helps Save Man With CPR

Former Queer As Folk actor Hal Sparks was hailed a hero on Wednesday night after saving the life of a fellow air passenger when the man collapsed at Los Angeles International Airport.

The comedian launched into action when he saw an elderly male fall to the ground in the Delta Airlines terminal at around 11pm. He performed CPR (Cardiopulmonary Resuscitation) on the man and began mouth-to-mouth resuscitation while a woman helped to give chest compressions until paramedics arrived on the scene and transported the victim to the hospital.

Sparks took to his Twitter.com blog moments after the incident to tell fans all about his life-saving actions. He wrote, "Just did CPR for the 3rd time in my life. What a night... When they took him away he was breathing on his own... Hope he makes it."

And the star has urged all of his followers to take first aid lessons because it's a useful skill to have.  He added, "Everybody NEEDS to take a CPR class. Out of 200 people only 2 of us new (sic) CPR... okay enough preaching... I need a nap."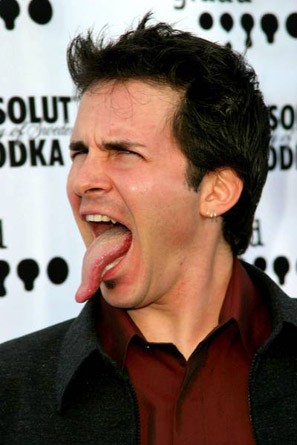 Click Here For More Hal Sparks Pictures