Hailee Steinfeld's Glittering Kiss Blouse - Love It Or Hate It?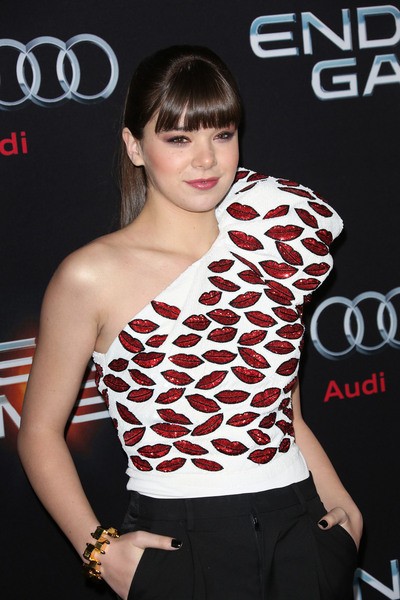 Hailee Steinfeld is one of our favorite teen stars. The 16-year-old actress has remained under the radar since her breakout role in 2010's "True Grit," but she's back in the upcoming sci-fi flick "Ender's Game." And we have a feeling her star power is just going to get bigger.
The actress attended the Los Angeles premiere of the film on Monday wearing black trousers with a white top featuring tiny sequined lips all over it. It was cute except for the giant growth coming out of her shoulder. It looks like a shoulder pad on steroids.
"Ender's Game" centers on a group of children who are trained in military space tactics to combat a hostile alien race. It hits theaters on Nov. 1.
Steinfeld is also working on several other projects. She stars in the upcoming "Can a Song Save Your Life?" "Hateship Loveship" and "Three Days to Kill." She recently appeared in "Romeo and Juliet."
Check out more photos of Hailee's unusual ensemble...