Hackers Leak 'Fifty Shades Of Grey' Casting News - Who Will Play Anastasia Steele?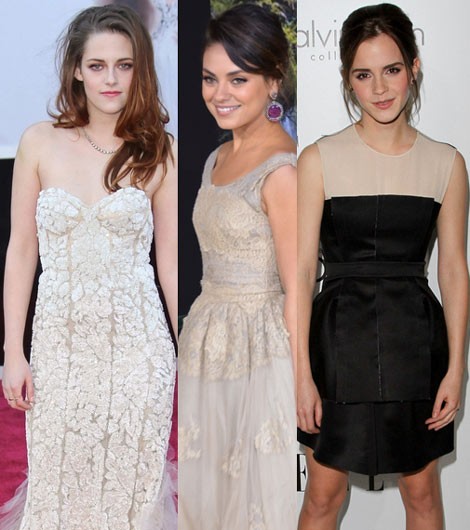 For months, fans have been speculating who will be cast in the much-anticipated movie adaptation of racy bestseller "Fifty Shades Of Grey," and word spread on Friday that former "Harry Potter" star Emma Watson has been cast as sexy student Anastasia Steele.

A famed group of hackers, known collectively as Anonymous, leaked several documents from German studio Constantin Films. One letter indicates that Watson has been confirmed to star in the upcoming Focus Features film.

However, movie execs are playing down the reports. Constantin bosses confirmed to The Hollywood Reporter that their computer systems were hacked but claim the stolen documents were out of date.

In addition, a spokesman for Universal Pictures, the studio collaborating with Focus Features, told USA Today, "No one has been cast yet."

Many fans of author E.L. James' books believe Watson is the perfect actress to play the adventurous heroine who is seduced by billionaire Christian Grey. Stars including Mila Kunis ("Oz the Great and Powerful"), Kristen Stewart ("Twilight"), Kate Beckinsale ("Underworld"), Anna Kendrick ("Twilight") and Alexis Bledel ("Gilmore Girls") have also been rumored to be in the running for the part.

As for the role of Christian, "Vampire Diaries" star Ian Somerhalder is a firm fan favorite. He played coy during a TV interview earlier this week, saying, "I can't say anything other than it's a very interesting story."
The film centers on a young college woman who gets involved in a bondage relationship with a wealthy man.