Hacker Sends Message To Blake Lively, Claims Second Batch Of Nude Photos Is Her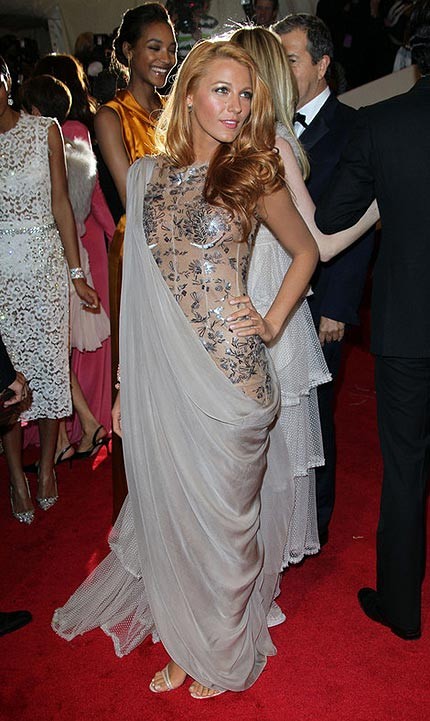 A day after actress Blake Lively found herself at the center of a scandal in which photos of a blond woman standing naked in front of a mirror shooting pictures of herself with her iPhone were said to be the Gossip Girl star, more photos have surfaced.

On Wednesday, five images were released by a hacker who claimed the nude woman in the photos was Lively; but her representative quickly released a statement claiming the photos were fake and threatening to take legal action.

"The photos of Blake Lively which have just surfaced on various websites including Perez Hilton and Zap2it are 100 percent fake," the rep told PEOPLE magazine.
"Blake has never taken nude photos of herself," he added. "Blake will pursue legal action against the publication which initially published these photographs and any other outlets that republish them in any manner."

But on Thursday, the person responsible for the leaked images struck back, releasing 17 more photos - again claiming they're the actress - with a message for Blake and her rep.

"Oh, yes, Blake's rep. These are totally fake. We really, really believe you. Want moar? BTW, thanks for all the faps," the message reads (if you don't know what 'faps' means, Google it, because we're not going there).

TMZ.com points out that in the new set of pics - particularly the ones in which the woman's face can't be seen, a couple of small star tattoos in one topless image and a neck tattoo in another - the same style that her character in The Town had.
And just a side note: Blake's new movie, Green Lantern opens on June 17th. Seems like these things always happen around a movie or album release, doesn't it?