Gymnast Gabby Douglas To Make 'Vampire Diaries' Cameo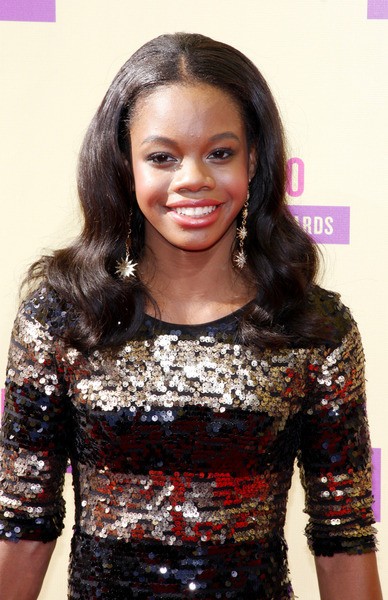 Olympic gold medalist Gabby Douglas will make an appearance on the Nov. 29 episode of "The Vampire Diaries," the CW has confirmed.
The athlete, 16, will not be playing herself, and no other details were released about her character.
On Tuesday night, cast member Nina Dobrev tweeted, "@gabrielledoug is coming to The Vampire Diaries set tomorrow! Cant wait to meet and work with you girl! Dont forget to bring your bling!"
The next morning Dobrev added, "First thought at 530am when I woke up this morning : "What to wear when meeting an Olympian Gold Medalist?"
On Thursday, Gabby tweeted to cast member Candice Accola: "@CandiceAccola Aww thank you so much! You are incredible & beautiful it was super nice to meet you! Oo I'm so coming back lol xoxo! ❤"
She also posted a picture of actor Ian Somerhalder biting her gold medal: "Haha! Love itt!! ❤btw how does it taste!? @iansomerhalder http://t.co/JT74Rucc"
We think it would be awesome if she played a kick ass vampire. What do you think?