Gwyneth Paltrow's Stroke Scare Caused Her To Change Eating Habits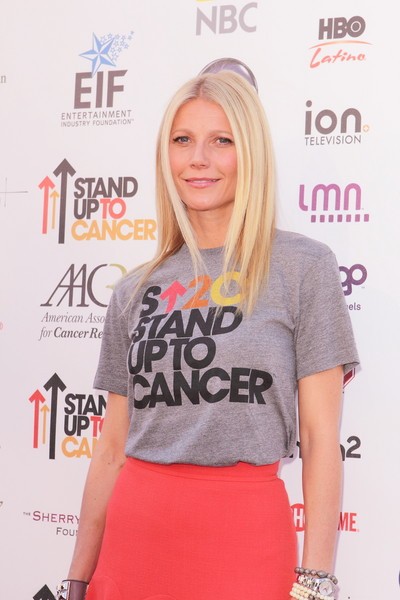 During a terrifying health scare at her London home two years ago, Gwyneth Paltrow thought she was having a stroke and was going to die.
In 2011, the actress was serving lunch to friends when she started feeling very sick. She writes in her new cook book: "One sunny afternoon in London, in the spring of 2011, I thought - without sounding overly dramatic - that I was going to die. I had just served lunch in the garden at home...
"I had a vague feeling that I was going to faint, and I wasn't forming thoughts correctly... I got a searing pain in my head, I couldn't speak, and I felt as if I couldn't breathe. I thought I was having a stroke."
Doctors determined she had a migraine and panic attack and was severely anemic and vitamin D deficient. In order to get healthy, she elimated certain foods from her diet, including coffee, eggs, sugar, shellfish, potatoes, wheat and meat.
Paltrow's new book, "It's All Good: Delicious, Easy Recipes That Will Make You Look Good and Feel Great," includes her faviorite healthy recipes.
The actress' health scare prompted her to test her rocker husband Chris Martin and their two children for food allergies, and she discovered "everyone in my house is intolerant of gluten, dairy, chickens' eggs, among many other surprising foods."
Paltrow stars in the upcoming film "Iron Man 3," which hits theaters in May.