Gwyneth Paltrow Praises Met Ball Days After Bashing It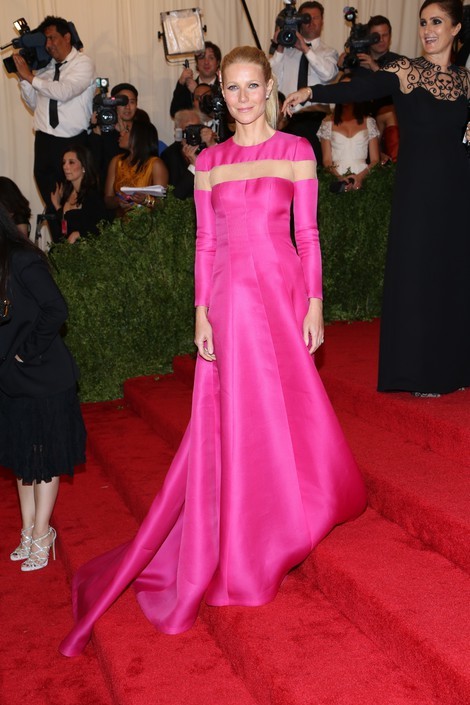 Gwyneth Paltrow has done a 180 on her comments about the Costume Institute Gala in New York.
After the event last week, where dozens of stars tried on their best punk looks, the decidedly un-punk Paltrow later called the even "un-fun" and "too crowded." She later said she probably wouldn't be back the following year.
Paltrow also called the stars in costume "a bit old to be trying to dress punk" in a radio interview. However, she is now praising the event on her website Goop.com.
She writes, "The Met Ball, at NYC's Metropolitan Museum of Art, is always the year's most elaborate display of incredible fashion and this year was no different."
Paltrow also detailed the steps in creating her gown, as well as her favorite looks from fellow celebs: Miranda Kerr, Carey Mulligan, and Cara Delevingne.