Gwyneth Paltrow, P!nk Are Red Hot At Premiere Of Sex Addiction Comedy 'Thanks For Sharing'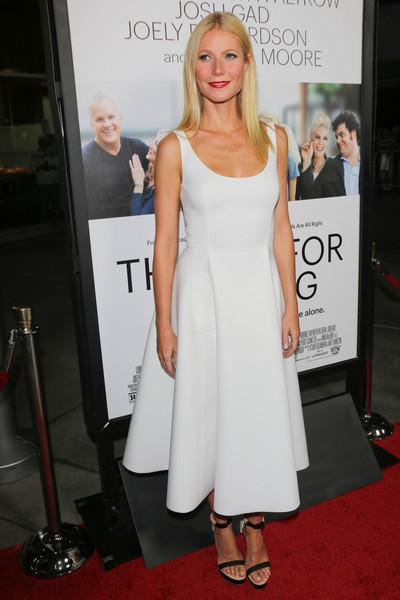 Gwyneth Paltrow opted for a classsic look at the "Thanks For Sharing" premiere in Los Angeles, Calif., on Monday night. The actress wore a simple ankle-length white dress paired with strappy black heels. She left her long, blonde hair down and jazzed up her make-up with bright red lipstick.
Singer P!nk also attended the premiere in a navy blue floor-length gown that showed off her bare shoulders. She was just named Billboard's "Woman of the Year." The singer will accept the award at the Billboard Women in Music event in New York City in December.
The comedy centers on three men who struggle against sex addiction. Adam (Mark Ruffalo) is afraid to love, even if that means losing a chance to start over with the beautiful and accomplished Phoebe (Paltrow). Mike's (Tim Robbins) efforts to control his wife and son are tearing his family apart. And Neil (Josh Gad) is still deeply in denial when befriended by Dede (P!nk), who has just begun to take her own small steps back to health.
"Thanks for Sharing" hits theaters on Sept. 20.
Check out more photos from the premiere...