Gwyneth Paltrow On Met Ball: 'I'm Never Going Again'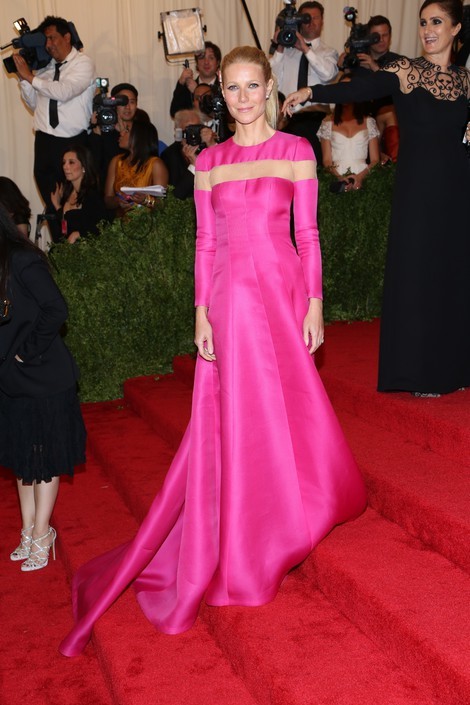 Gwyneth Paltrow could be off the guest list for the Costume Institute Gala next year after she branded last weekend's party "too crowded and un-fun."
She told USA Today, "I'm never going again. It was so un-fun. It was boiling. It was too crowded. I did not enjoy it at all." 
While Sarah Jessica Parker, Madonna and Nicole Richie tried on their best punk outfits (check them out here), Paltrow wore a pink Valentino Haute Couture gown. Vogue quoted her as saying, "I guess it's punk in that I've gone just totally classic on a punk night."
Paltrow is also fighting to keep a giant gate at the front of her mansion's driveway. TMZ reports she and Chris Martin erected a 9-foot wall, although the legal limit is six. Brentwood neighbors such as Harrison Ford and Oliver Stone follow the rules with shorter gates, but Gwyneth's could cost her $900 in fines.