Gwyneth Paltrow Named Best Dressed Woman Of The Year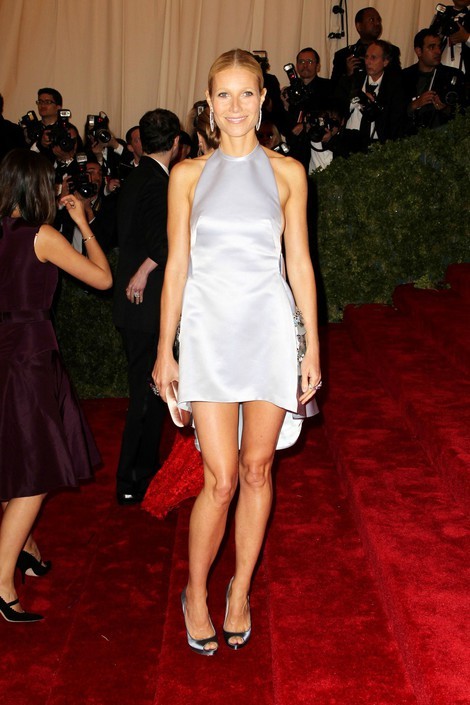 Who's the world's best dressed woman of 2012? According to People magazine, it's Gwyneth Paltrow.
The 39-year-old actress landed the number-one spot on the list, sharing the spotlight with celebs such as Rihanna, Kate Middleton, and the Kardashian sisters.
Paltrow's elegant style both on the red carpet and off helped land her the accolade. According to her stylist Elizabeth Saltzman, the actress doesn't adhere too closely to fashion trends: "She doesn't do fringe. She has a uniform. It's simple, not overdone."
British royal Kate Middleton was voted to have the "best classic style," while actress Emma Stone was deemed "queen of the catwalk." Reese Witherspoon was named "hot mama" for having "redefined what maternity style can be."
People magazine didn't forget to praise famous fashionable men. They saluted stars such as Andrew Garfield, Brad Pitt, Colin Firth, Robert Pattinson, Jay-Z and brothers Chris and Liam Hemsworth.
Sarah Jessica Parker and Fergie were listed under the "worst dressed" category.
Check out more photos of the fashionable stars...