Gwyneth Paltrow Likens Online Bullying To Being In A 'Bloody, Dehumanizing' War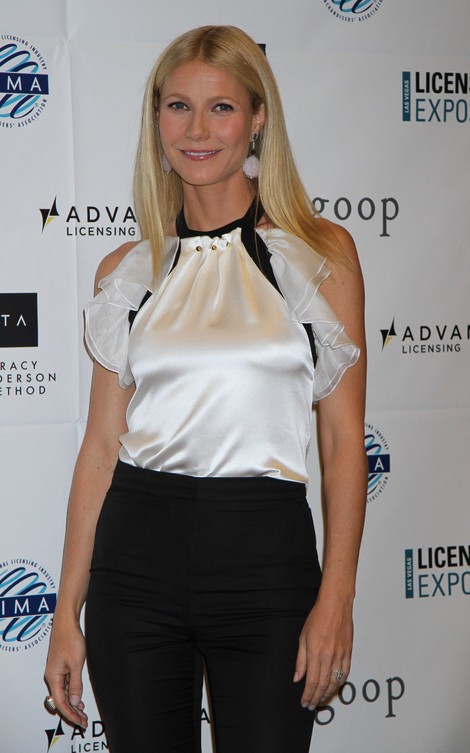 Gwyneth Paltrow often gets criticized whenever she opens her mouth, and on Tuesday she was at it again, calling for an end to online bullying.

While getting the faceless commenters on the internet -- who would never say the things they write to anyone's face -- to stop posting mean and hurtful comments about others is a good thing, Paltrow pulled a Tom Cruise and compared dealing with the harsh words to going through a "bloody, dehumanizing" war.

Speaking at the Code Conference in Rancho Palos Verdes, California on Tuesday, where she was invited as a guest speaker, Paltrow said, "You come across (online comments) about yourself and about your friends, and it's a very dehumanising thing. It's almost like how, in war, you go through this bloody, dehumanising thing, and then something is defined out of it. My hope is, as we get out of it, we'll reach the next level of conscience."

She also compared cyber-bullying to "the scabs from your high school wounds being ripped off on a daily basis."

"Celebrities, we've always gotten stones thrown at us and, you know, for good reason: We're annoying. Some of us look okay, we look like we have money, our lives seem great. That may or may not be the case … Nevertheless, we get it," she explains. "Or, at the very least, we expect that it's part and parcel to what we do. Anyone in any field who has their head rise above a poppy in the field, they get their heads chopped off. It's our human nature to feel that way, and to do it. … Everybody takes sh-t, it's just the way it is."
The actress also slammed Facebook for its beginnings as a misogynistic social network before becoming what it is today.

"Facebook actually started as a place to judge women on their pulchritude or lack of it," she told the crowd during her 15-minute talk. I think it's kind of fascinating that a company that's so huge and that would come to define much of the modern Internet was founded on this objectification of human beings."

The comments angered some veterans groups, including Veterans for Peace. A rep for the organization told TMZ.com, "She doesn't understand what it means to be in real danger ... Not someone talking to you on the Internet, but actually having bullets shot at you.

"I've gone to war and had that kind of fear. She's not in a situation where she can compare the two. She hasn't had to fear for her life and not know whether she'd make it home."