Gwyneth Paltrow Is People's Most Beautiful Woman In The World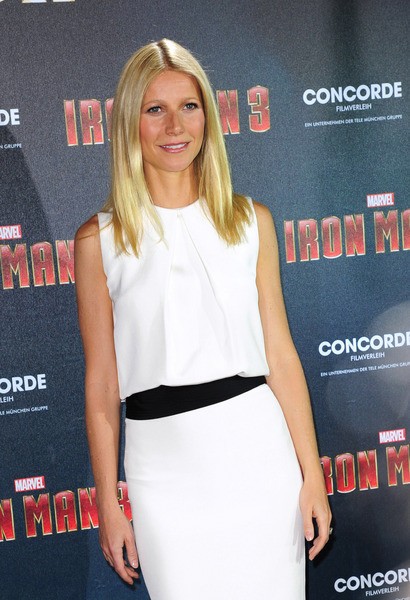 Gwyneth Paltrow, who happens to star in the upcoming "Iron Man 3" and just released a highly publicized cookbook, was just named "The Most Beautiful Woman In The World" by People magazine.
The recipients of this type of accolade almost always have a new project coming out and are in the headlines for some reason or another. You wouldn't see Nicole Kidman, for example, win the title this year. Why not? Because she's not promoting anything. Paltrow, however, plays Pepper Potts opposite Robert Downey Jr. in one of the most anticipated films of the summer, and she's also been on a massive press tour pimping out her new tome, "It's All Good."
Paltrow takes the crown from last year's winner, Beyonce. The actress told People that her husband, Coldplay singer Chris Martin, often makes fun of her star power.
She explained, "Around the house, I'm in jeans and a T-shirt. I don't really wear make-up. That's what they're used to. He'll make a joke about it. If I've gotten fully dressed up, he'll be like, 'Oh, wow! You're Gwyneth Paltrow!' Because he's used to seeing me in like baggy shorts and frizzy hair."
Ironically, Paltrow also topped another not-so-prestigious list recently.  She came in at number one on the "Most Hated Celebrity" poll released by Star magazine. Her reputation for leading a stringent health-conscious lifestyle likely led to the title.