Gwyneth Paltrow Is Mellow In Yellow, Is Scared To Make Solo Record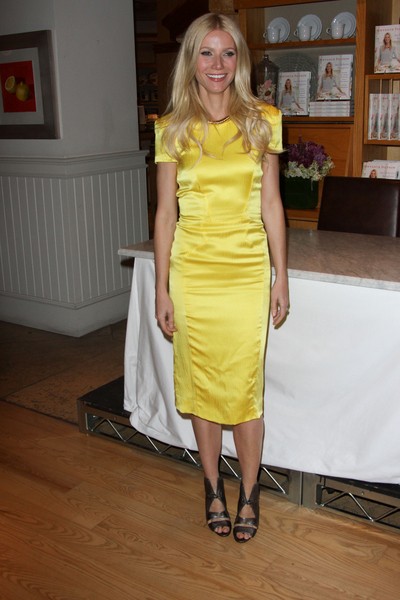 We spotted Gwyneth Paltrow in Beverly Hills this week for a "My Father's Daughter: Delicious, Easy Recipes Celebrating Family & Togetherness" Book Signing at Williams-Sonoma. Doesn't she look great in yellow?
The actress has confirmed she is "thinking about" signing a record deal but finds the prospect of launching a solo music career "a little scary."

The actress showed off her vocal skills by playing a struggling singer in last year's "Country Strong," while also showcasing her talent with a recurring role in TV musical "Glee." She has also performed live at events including the recent Academy Awards and the Grammys.

Paltrow insists recent reports which suggest she has inked a deal with Atlantic Records are untrue - but she is open to signing a contract and releasing an album in the future.

She told Ellen DeGeneres, "Well, I haven't signed anything but I'm thinking about it. I kind of have to get my head around the concept of it and how I would want to do it. Do it in a right way.

"It's hard to think of switching because all the singing I've been doing has been coming out of Country Strong or Glee. So I think, how would I do that? Just a record by myself feels a little scary to me. I would like to in theory but we'll see.

"I like all kinds of music. I don't think it would be a real poppy record. (Britney Spears has) cornered that market."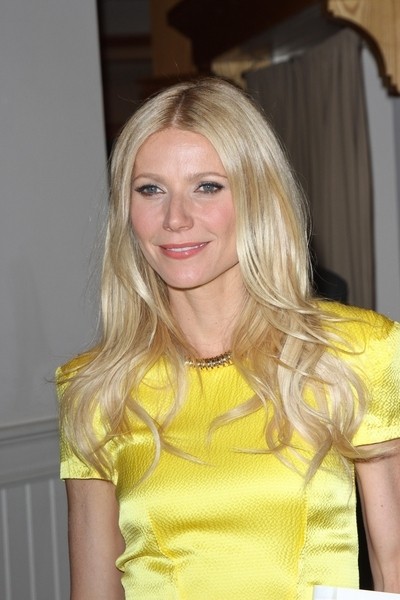 Click for more great Gwyneth Paltrow pictures: