Gwyneth Paltrow Gets Leggy In The March Issue Of Harper's Bazaar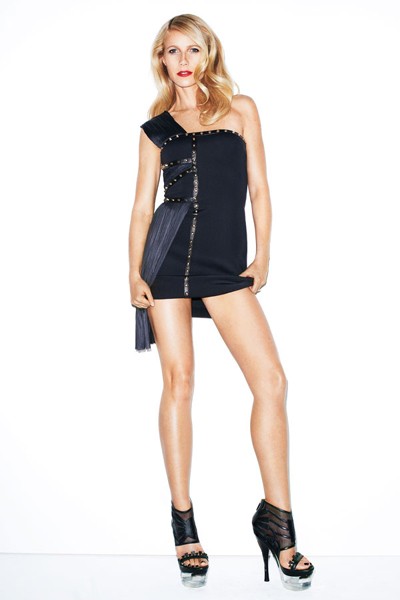 Gwyneth Paltrow shows off some serious leg in the March issue of Harper's Bazaar magazine. The sexy actress and mother-of-two reveals plenty of skin in the Terry Richardson photoshoot, wearing fashions from Anthony Vaccarello and Alexander McQueen.

Gwyneth, 39, tells the new issue, which hit newsstands on Feb. 14, that she's officially finished having children with her husband, Coldplay rocker Chris Martin.

The star of the upcoming The Avengers says, "The other day I was saying to Chris, 'The window's closing. Do we want to have another baby? I don't think we do, but let's just have the discussion,' and he said, 'We can have another baby, but you realize you'll be doing the school run until you're 58.' I said, 'Let's just not! We're good!'"

Gwyneth also shares some pretty strange thoughts on seven-year-old daughter Apple - specifically that she'd been saving clothes for her since she was born and because of that she thought Apple would turn out to be a lesbian.

"I've been saving my clothes for her since before she was born. I was like, 'I'll bet you anything I'll have a daughter, and she'll be a really cool butch lesbian and be so above clothes,' and I got a very clothes-obsessed child. So, if she's a lesbian, she's a lipstick lesbian. She doesn't like anything avant-garde at all. She likes anything that's pretty, pretty, pretty or has a bow or a ruffle - or is pink."

Check out more of Gwyneth in the March issue of Harper's Bazaar, on newsstands now.