Gwyneth Paltrow Gets Her Own Suit In 'Iron Man 3' Teaser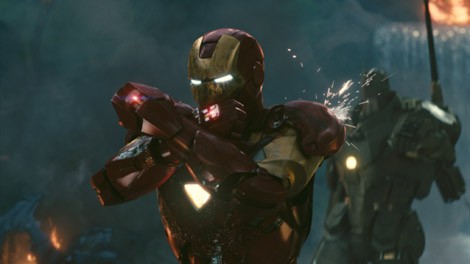 A 30 second teaser for the upcoming Iron Man 3 movie has revealed that Pepper Potts (Gwyneth Paltrow) will be donning one of the many Iron Man suits.
It's not a complete surprise, given that Potts wears the "Rescue" suit in the comics when needed. Still, no one was sure when or if writers would finally give the movie adaptation character the same.
In the trailer, Mandarin's (Ben Kingsley) quest to take down Tony Stark (Robert Downey, Jr.) ranges from destroying his home to going after Potts. In one scene, it's Potts saving Stark, getting into a suit of armor and covering him as debris rains down on them.
Marvel has also teased a suit codenamed "Shotgun," that is for "Hyper Velocity." The suit hasn't been seen in any trailers yet (maybe it was too fast), so it remains to be seen how Shotgun will be involved in the story.