Gwyneth Paltrow Denies Rumors She Forces Her Kids To Diet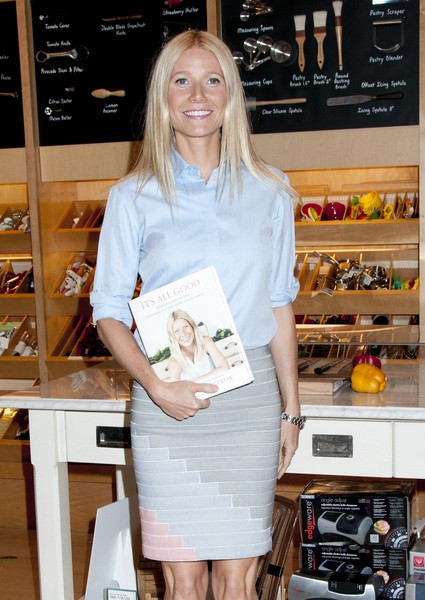 Gwyneth Paltrow has responded to reports that she forces a strict diet on her children, claiming she allows her kids to eat what "normal kids" eat.
The rumors began after Paltrow released her family cookbook It's All Good. In the book, Paltrow explains how she gives up dairy, sugar, and gluten to lose weight. Speculation began that this dietary restrictions were extended to husband Chris Martin and their two kids.
While on Dr. Oz' talk show, Paltrow has defended herself, saying that some of the dietary restrictions are for her son's benefit due to his eczema. She said, "My son has very bad eczema and he's allergic to gluten and he's allergic to cow dairy. I try, at home, to make everything gluten-free for him because the difference in his comfort is unbelievable when he's sticking to what he's meant to be eating."
In direct response to the reports that she forces her dietary beliefs on her family, she says, "I don't know where they get some of this stuff! They say I don't give my kids carbs, and I'm feeding them seaweed... I have no idea. But they eat Oreos (cookies), too, and they're normal kids."
Her cookbook was also criticized for being out of touch with the general public. Recipes called for expensive ingredients, and one critic calculated that her meal plans would cost families $300 a day to follow.