Gwyneth Paltrow Defends New Cookbook Over $300 A Day Meal Claim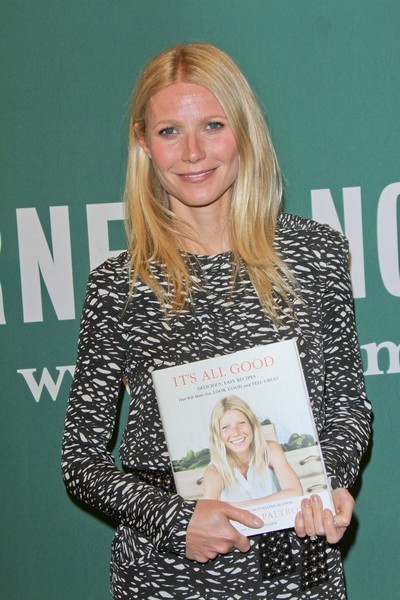 Gwyneth Paltrow has spoken out over the alleged costly recipes in her new cookbook, "It's All Good," calling her critics sensationalist bloggers who are just looking for some attention.

Yahoo.com's Beth Greenfield, who writes for the site's lifestyle blog Shine, estimated that following Paltrow's recipes for a single family for one day would cost over $300.

"That is insane," Gwyneth responded via ABC morning show Good Morning America. "I mean this meal here is like $2 a person so I don't know where they're getting (that figure). I say I like honey, like raw honey, and a jar is $25, but it lasts for two years. So they were just being sensationalist.

"There is a lot of inches of column that people need to fill and a lot of times they just try to get attention and say things that aren't true, unfortunately."

The Iron Man 3 star, who's been criticized for being "out of touch" with the general public because of the new book, says people should feel free to make economical substitutions to her recipes as well.

"For example, I like to use organic chicken, but it's more expensive - you don't have to," she adds.

We have to side with Gwyneth on this one. Greenfield's breakdown of the recipes was a bit of a stretch, using top-dollar prices for ingredients and without portioning them to come up with an actual food cost. The prices are "definitely before portioning," our food expert tells us.

Consider that coarse sea salt runs about $5-10 per pound and according to Greenfield's pricing an egg-white omelet calls for $3.69 worth of it, and then a chopped salad uses another $10 worth of it.

That's $13.69 worth of coarse sea salt for just breakfast and lunch -- almost a pound-and-a-half!

We'll stick with the gluten-free fish fingers for dinner in that case. They only (according to Greenfield) call for $4 worth of fine sea salt, which runs a bit more than the coarse stuff.

"It's All Good" was released earlier this month and retails for $32 -- or about three pounds of coarse sea salt.