Gwyneth Paltrow Continues Out Of Touch Streak With $300 A Day Cookbook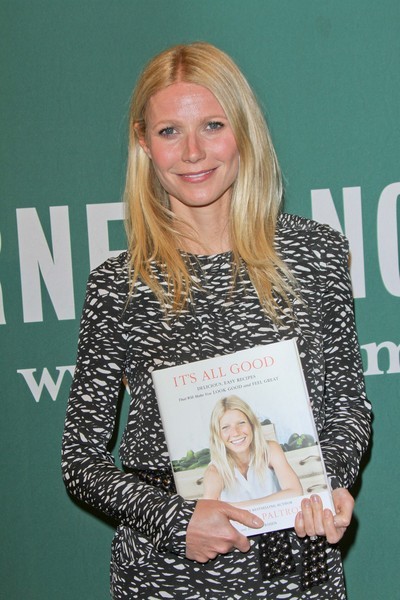 Gwyneth Paltrow has been branded as out of touch once again after critics took her to task for publishing a cookbook which featured recipes that would cost about $300 a day to feed a family.
It's All Good was released last week, and critics have bashed dishes that included exotic and expensive ingredients such as duck eggs and Manuka honey, the latter of which costs $43 for 18 ounces.
It was a Yahoo! critic who crunched the numbers and estimated it would cost $300 a day to feed a family with Paltrow's recipes. Raphael Brion from Eater.com wrote, "It's All Good is drenched in a chatty faux-populism that could only come from a rich person fearlessly boasting about her life of privilege."
It's not the first time Paltrow has been called out for being out of touch. Just last month, she was criticized for her "must have" items for spring due to the fact it would cost about $450,000 to purchase the entire list.
It doesn't end there: Her Goop.com store features items such as $90 for a white t-shirt and a $200 pair of jeans. She published a phone app that directed people to her favorite spots in New York City, pointing them to $1,000-a-night hotels and $500 shoe stores. Her baby clothing recommendations included $150 faux-leather leggings. She hailed the effects of having a $8,000 tub in the middle of your bedroom (in addition to your regular bathroom tub). It goes on.
One could make the argument that Paltrow's advice is for the well-to-do, but Goop.com's mission statement reads, "Goop is a weekly publication delivered straight to your inbox offering exclusive limited edition collaborations, recipes, travel notes, shopping ideas and wellness tips for you, your wardrobe and your home."
We bet there's quite a few of "you" out there who can't afford to take her advice.