Gwyneth Paltrow Considering Breast Correction Surgery?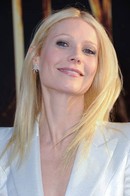 Actress Gwyneth Paltrow is planning to undergo surgery on her chest to correct the effects of breastfeeding her two children.
 
The Shakespeare in Love star, who has a seven-year-old daughter, Apple, and a four-year-old son, Moses, admits she'd like to reshape her breasts to their pre-baby glory, but is adamant she wouldn't use Botox or silicone to enhance her figure.
 
She tells OK! Germany, "Before, I didn't care about it. And I still refuse to use silicone, Botox or any other of those gimmicks out of pure vanity. But a breast correction after breast-feeding - why not?"