Gwyneth Paltrow & Chris Martin Announced Split During Vacation Together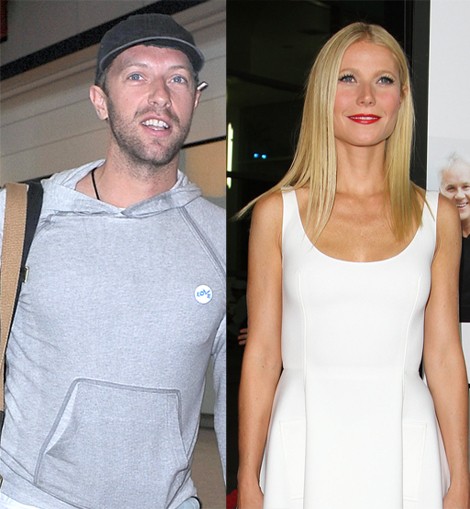 Proving that exes can still be friends, actress Gwyneth Paltrow announced she was splitting with her musician husband Chris Martin while the two of them enjoyed a vacation in the Bahamas with their children.
On Tuesday, the actress posted the news on Goop.com, confirming she and the singer were parting ways after 10 years together.
She wrote: "It is with hearts full of sadness that we have decided to separate. We have been working hard for well over a year, some of it together, some of it separated, to see what might have been possible between us, and we have come to the conclusion that while we love each other very much we will remain separate."
It appears Paltrow strategically made the announcement while she was on the island of Eleuthera in the Bahamas with her estranged husband, her daughter, Apple, 9, and son, Moses, 7.

A source told Dailymail.co.uk, "Going away together may seem unusual but that's Gwyneth and Chris. Foremost they want the kids to see they mean business about remaining a family, and another... they want to miss the fallout... They're communicating again, they're having a glass of wine together and a laugh and were actually looking forward to the holiday."
The pair reportedly went to therapy in an effort to make their relationship work and always put their children first.
An insider told People magazine: "They made an effort to be there for their kids at their activities, and though they had killer schedules they were always around together in L.A. and a united front at parties in their Brentwood neighborhood. They weren't a traditional couple per se, but they were a couple and tried to do anything any family would do, from carpool to a lemonade stand. They are still a family. They will always be a family. Nothing will ever change that."
We can't help but wonder if the split is in any way tied to an eye-opening article Vanity Fair magazine planned to publish about Paltrow. The actress reportedly urged her famous friends to avoid speaking to the publication when she found out what the magazine planned to expose.
Editor Graydon Carter and Paltrow eventually made amends, but it had been rumored that the expose included information about Paltrow having an affair.