Gwyneth Paltrow, 40, Stuns In A Black Cut-Out Dress At Golden Heart Awards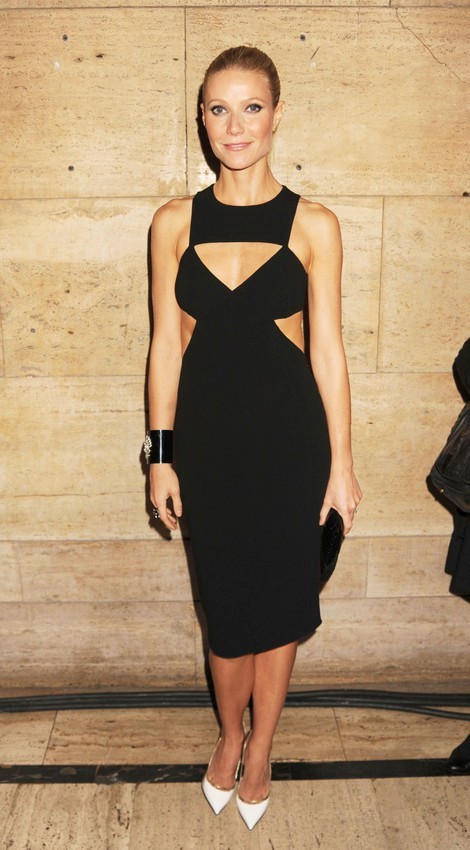 Gwyneth Paltrow looked incredible at the 6th Annual God's Love We Deliver Golden Heart Awards. The actress slicked back her blonde hair and wore a black Michael Kors' cut-out dress and white pumps.
Kors, who is a judge on "Project Runway," tweeted: "Chic, glamorous and the ultimate philanthropist, @GwynethPaltrow looks fabulous in my black cut-out dress #GoldenHeart."
The actress stars in the upcoming film "Thanks For Sharing" about three people who undergo a 12-step treatment for sex addiction. Mark Ruffalo, Tim Robbins and Joely Richardson also star. She is currently filming "Iron Man 3."
Paltrow, who turned 40 last month, recently told UsMagazine.com that she's happy and content with her life after celebrating the milestone age. She explained, "I'm excited to move into the next phase. It's much more exciting than I thought it would be. I think I try to promote self-growth and reflection for myself every day."
See more photos of Gwyneth...