Gwen Stefani's L.A.M.B. Fashion - Hit Or Miss?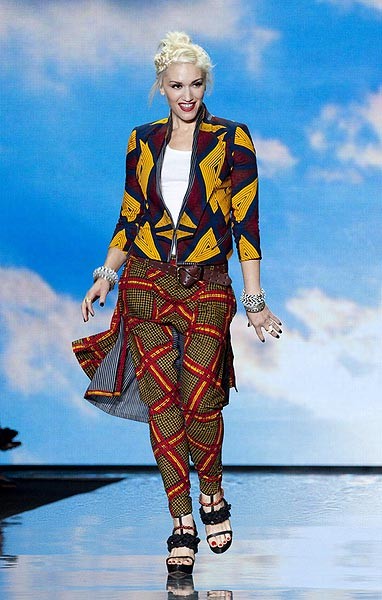 Gwen Stefani was a multicolor mess during the L.A.M.B. runway show at Mercedes-Benz Fashion Week. Perhaps she was trying to bring some color to her palate? Maybe she should just spend some more time in the sun.

What do you think of Gwen's Aztec and tribal-inspired ensembles?

She recently told InStyle magazine about her spring collection: "I wanted to make a collection I was really going to wear. I was into grey, black and white, with just touches of color, like yellow here and there. And a lot of drapery and slouchy stuff and some tailoring - and looks that were a bit Eighties, but also modern. It's about what I would wear, to be honest. It's very selfish!"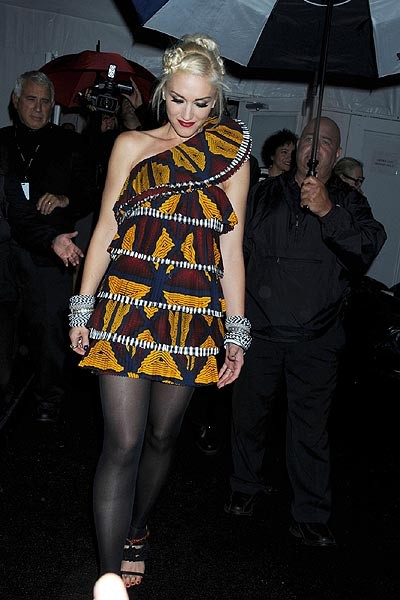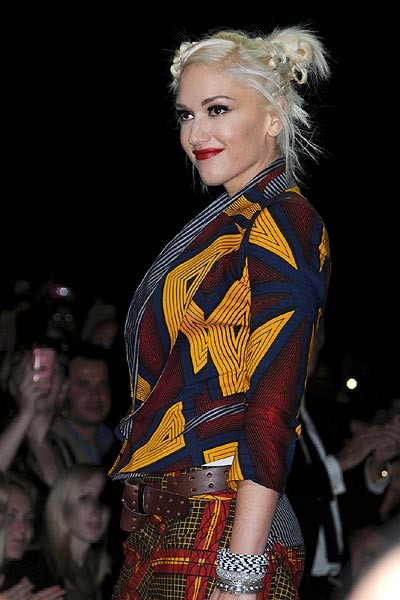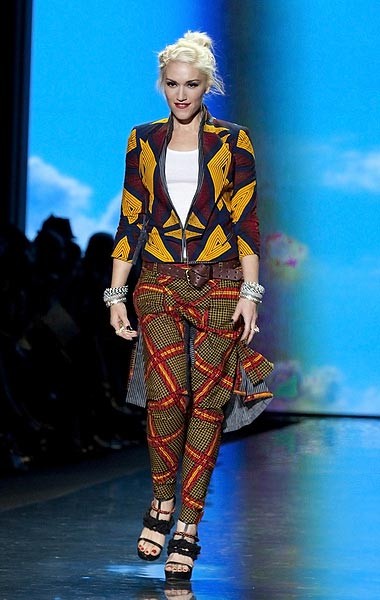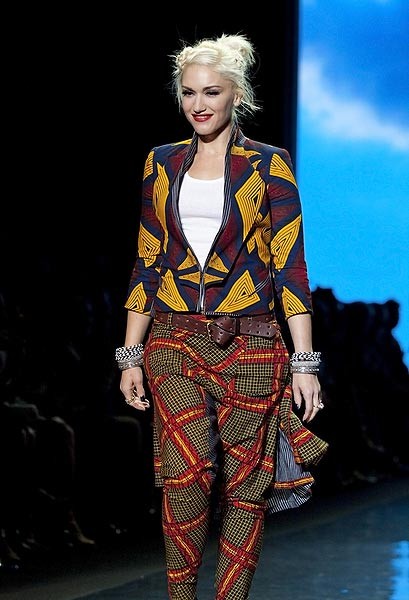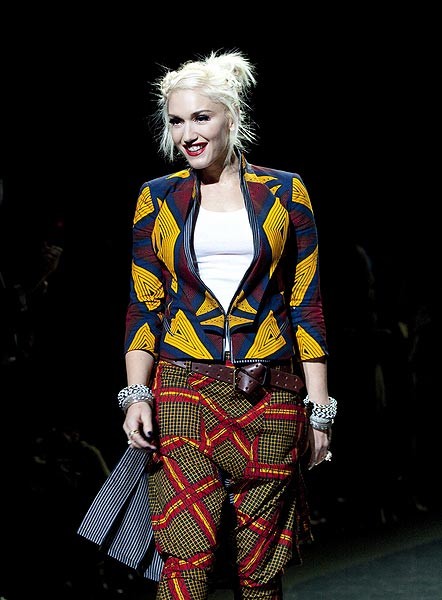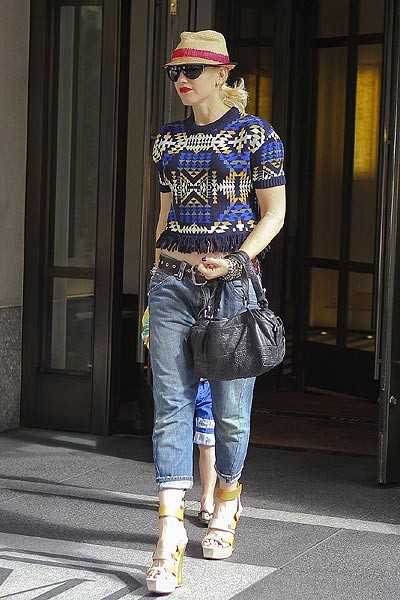 More: Celeb Photo Features | Fashion Photo Features
Click for more great Gwen Stefani pictures: