Gwen Stefani Posts Sexy, Skintight Baby Bump Pic On Twitter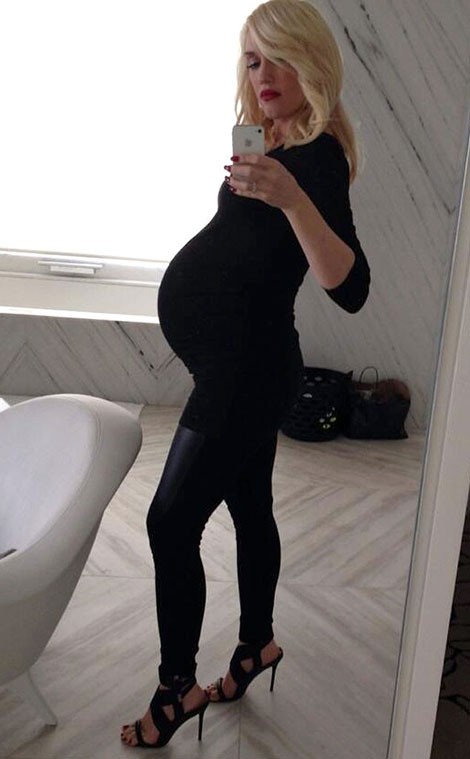 Gwen Stefani showed off her growing baby bump on Twitter on Tuesday, posting a photo with the caption:"bump it #allblack #inappropriateshoes #capturethemoment #miracle."
The No Doubt star, 44, is pictured wearing a tight black sweater, skinny pants and stiletto heels.
Last week she confirmed she and her husband Gavin Rossdale are expecting another boy.
The pop star posted a picture of herself wearing a crown on Instagram, writing: "I was ready to hand over the crown. but I guess I am still queen of the house. #itsaboy #surroundedbyboys."
The couple are already parents to Kingston, seven, and Zuma, five. Rossdale, 48, also has a daughter, Daisy Lowe, 24, from a previous relationship.