Gwen Stefani Mocks Hurricane Sandy In Bloody 'Grease' Costume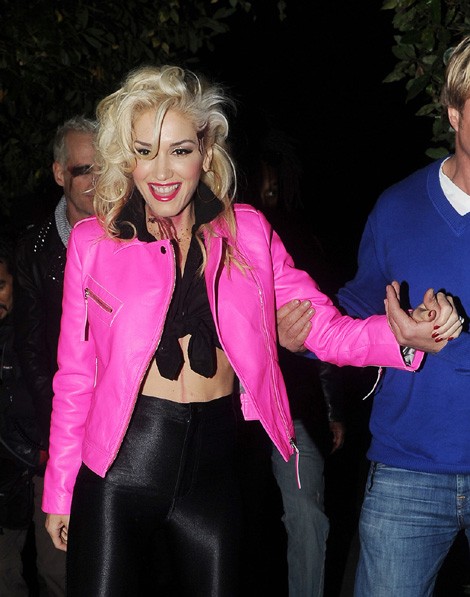 Halloween is the perfect time of year to let go of your inhibitions and dress sexy, slutty, crazy or inapproriately (see Chris Brown).
Gwen Stefani attended a party in London on Wednesday night wearing a costume inspired by Sandy from "Grease." Taking a page out of the headlines, she bloodied up her face - an obvious dig at Hurricane Sandy.
She wore tight black satin pants, a bright pink leather jacket and sported bloody wounds on her neck and temple.
For those who actually experienced the massive flooding and power outages, Stefani's costume may seem tacky. While she was safe and secure over the pond, dozens of people in the hurricane's path died and many more lost their homes.
LeAnn Rimes and her husband Eddie Cibrian also dressed as Sandy and Danny from "Grease," although they skipped the bloody wounds. She posted photos on Twitter.
See more photos of Gwen and LeAnn on Halloween...