Gwen Stefani Is Reportedly Pregnant With Third Child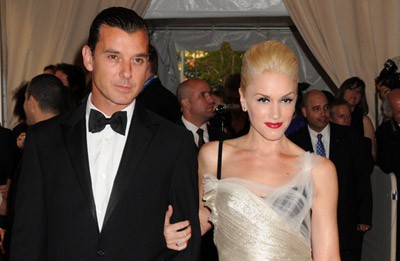 Gwen Stefani is expecting her third child with rocker husband Gavin Rossdale, according to reports.
 
The pop star is already mom to sons Kingston, three, and 20-month-old Zuma and has previously expressed her desire to add another tot to her growing brood once she gets a break in her busy work schedule.
 
But Stefani has recently been spotted sporting a fuller figure and snaps of the No Doubt singer in New York last week show her with what appears to be a baby bump.
 
An eyewitness tells Star magazine, "She was pulling at her shirt to keep it away from her body. It seemed really strange - but then, when she turned to the side, I could see why. She definitely had a baby bump!"
 
Stefani has also been photographed wearing a Sea-Band bracelet, usually associated with expectant mothers - as it helps to relieve morning sickness.
 
Stefani has been donning the accessory because the nausea she has been experiencing has been worse than ever before, reports OK! magazine.
 
An insider says, "Gwen is having a really rough time this pregnancy. She had all-day morning sickness for a while with Zuma, but she's sicker this go-round and has been feeling exhausted and dizzy."
 
And the couple's publicist has failed to put a stop to the rumors. When approached about the story, the stars' spokesman Dave Tomberlin offered WENN a firm "no comment".
 
Stefani and Rossdale wed in 2002.