Gwen Stefani & Gavin Rossdale Duet On 'Glycerine,' Kiss On Stage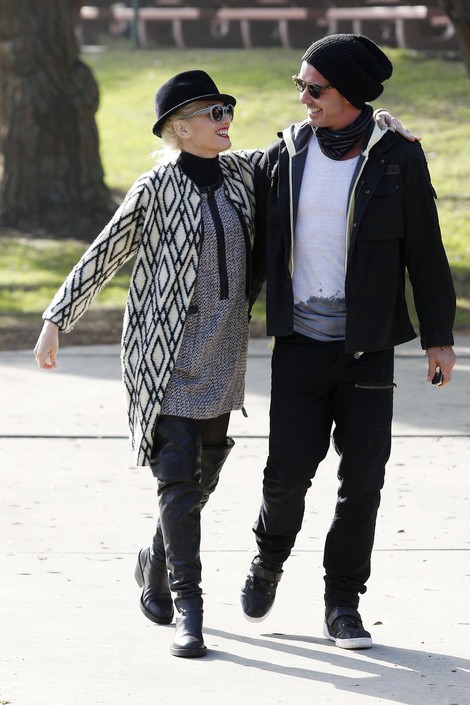 On Saturday Gwen Stefani joined her husband Gavin Rossdale on stage at the same event in Los Angeles in which they met 17 years ago.
The Bush frontman was performing his hit song "Glycerine" solo at the 23rd Annual Acoustic Christmas Show when the No Doubt singer joined him on stage for a duet.
The couple kissed quickly after the tune, and an eyewitness told People.com: "The place went crazy... They haven't done it in at least a decade. They thought it would be fun."
Gwen and Gavin met at radio station KROQ's big holiday gig in 1995, where both bands were playing. No Doubt went on to tour with Bush, and the couple fell in love and got married in 2002. They have two sons together.
Rumors have swirled recently that the duo has been having marital problems. Pictures emerged showing Gavin hiking with his sons and putting his hand on his nanny's backside. Other reports claim it wasn't the nanny but his sister in the photos.