Gwen Stefani & Gavin Rossdale Appear Together Days After He Groped The Nanny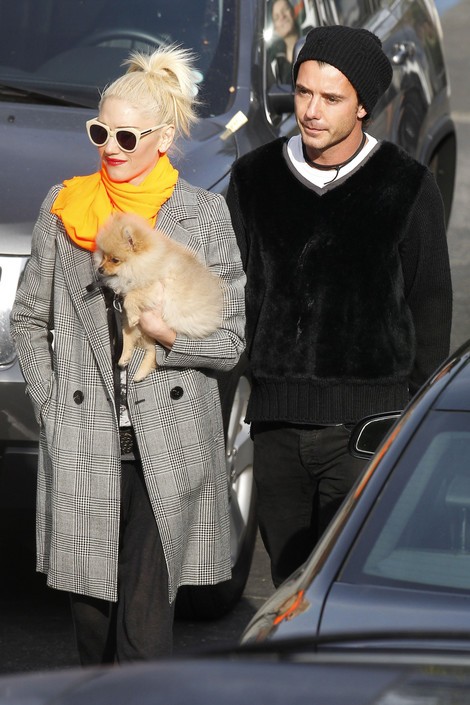 We spotted Gwen Stefani and Gavin Rossdale putting on a united front and waiting to pick up their son Zuma outside of his school in Los Angeles today. The twosome didn't look very happy.
The couple has been under scrutiny after pictures emerged showing Gavin putting his hand on their nanny's butt during a hike with the superstar couple's two kids on Sunday.
It could have been just a casual gesture - or not. Gwen and Gavin have been attending therapy sessions together, according to PerezHilton.com. Rumors have circulated that they are having marital problems.
Stefani turned 43 in October, and her band No Doubt recently reunited on the album, "Push And Shove," after an 11-year hiatus. The singer/songwriter has been busy traveling the world to promote the disc.
Stefani and Rossdale have been married for 10 years and have two children, Kingston, 6, and Zuma, 4.