Gwen Sebastian Releases Post-'The Voice' Single 'Met Him in a Motel Room'
Most The Voice fans know Gwen Sebastian as the artist who was invited to sing backup for Blake Shelton after being cut from Team Blake in Season 2. While she's still singing with her coach, Gwen has also continued a successful career as a solo artist, with both a single and an EP released since the end of the show.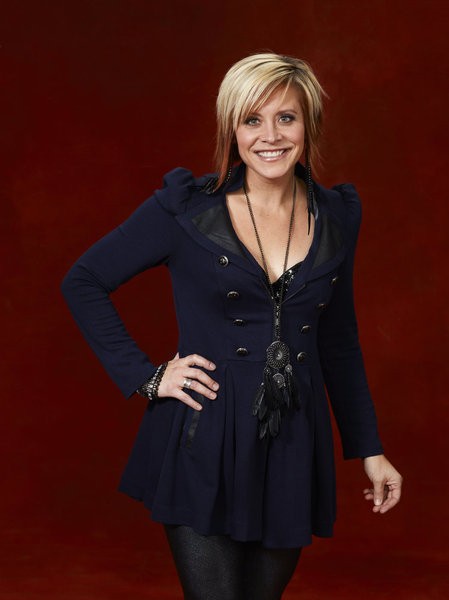 Gwen is promoting her recent single, "Met Him in a Motel Room", which hit iTunes the day of The Voice's Season 2 finale. The song isn't about what you might think - in her recent interview with Voice blog Big Red Chairs, she explained that "It's a song about hope and finding it in a time and a place that you're not thinking you're going to find it."
In addition to the single, she also released the EP V.I.P. (Barefoot Girl) on May 25, and recently returned to the prestigious Grand Ole Opry for a performance.
Gwen credited her recent success to her time on The Voice, saying that "So many other things have come from it – that includes of course meeting Blake [and] singing on the Grand Ole Opry – and I don't know if they ever would have happened without being on the show."
To read the full interview with Gwen, including her favorite Blake Shelton story and what she didn't get to show the audience on The Voice, click to the article at Big Red Chairs. You can find out more information on her upcoming tour dates by visiting her website, GwenSebastian.com.
The Voice continues tonight at 8 PM ET/PT on NBC.