Guy Fieri Responds To Devastating Restaurant Critique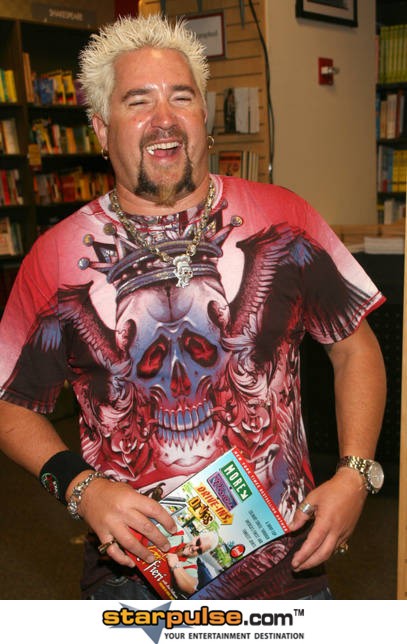 Food Network personality Guy Fieri has responded to a harsh New York Times review of his latest restaurant in Manhattan.
In the review, writer Pete Wells went on a rant rating everything from the drinks ("Any idea why it tastes like some combination of radiator fluid and formaldehyde?") to the food ("How did Louisiana's blackened, Cajun-spiced treatment turn into the ghostly nubs of unblackened, unspiced white meat in your Cajun Chicken Alfredo?") to the service ("By the way, would you let our server know that when we asked for chai, he brought us a cup of hot water?") at Guy's American Kitchen and Bar.
On the Today show, Fieri responded to the review: "I thought it was ridiculous. I mean, I've read reviews... there's good and there's bad in the restaurant business, but that to me went so overboard, it really seemed like there was another agenda."
Fieri believes the writer was trying to make a name for himself by bashing a celeb chef. "It's a great way to make a name for yourself — go after a celebrity chef that's not a New Yorker that's doing big concept in his second month. Great way to hit it."
While admitting the restaurant needed improvement, Fieri stands by his establishment. "Do we do it perfect? No. Are we striving to do it perfect? Yes."
He also said of Wells, "You're welcome," referring to the writer's recent fame.