'Guitar Hero 5' With Kurt Cobain, Firestarters, Ne-Yo, NeoCube, & More (Videos)

Kurt Cobain
featured in "Guitar Hero 5";
Dire Straits
; reporter gets stung by a bee; and fire starting for dummies (
actually, dummies starting fires
). Also,
Ne-Yo
channels
West Side Story
for the VMAs; NeoCube may be the next Rubik's Cube (
but probably not
); and have a listen to
Alice In Chains
' "Check My Brain", off their forthcoming comeback album (sounds great!). Check 'em all out!
"Guitar Hero 5" is released tomorrow... here's
Nirvana
's "Smells Like Teen Spirit", complete with
Kurt Cobain
on vocals and guitar...
"Smells Like Teen Spirit":


Let's see another. how about the
Dire Straits
classic, "Sultans Of Swing"...
"Sultans Of Swing":


Reporter gets stung by a bee, time for another take!
Bee Sting:

Unorthodox ways to start fires...
What Not To Do With Fire:


MTV just released this brand new VMA promo video featuring
Ne-Yo
. As you may have seen, this year has a
West Side Story
theme, and they have enlisted several top artists to join in on the fun. Check out Ne-Yo below, as he slides, glides and sings his way through a guitar infused version of "Tonight", with a
Michael Jackson
- like flair.
This year's MTV Video Music Awards will be held in New York City, September 13, 2009 at 9pm/8C. For more info, visit
www.vmas.mtv.com
.
Ne-Yo's VMA Promo:


Speaking of Ne-Yo, The
Neo
Cube is a new puzzle with billions of solutions. It's basically jsut a bunch of really magnetic beads, but pretty cool nonetheless...
Neocube:


Alice In Chains
have just posted their newest single, "Check My Brain," on their Myspace page. The single comes off the highly anticipated album "Black Gives Way To Blue" - scheduled for release on September 29th.
"Check My Brain":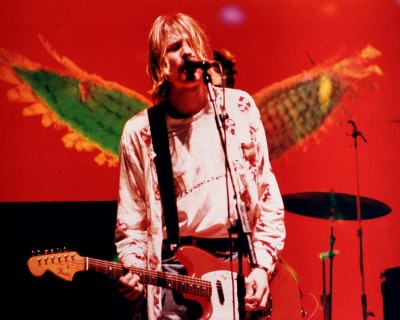 Image © Photorazzi