'Guiding Light' Launches A Revolutionary New Production Model Beginning Tomorrow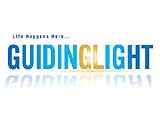 Guiding Light
will premiere the first episode, which was produced as a result of a new production model that will revolutionize the way daytime dramas are created, on Friday, Feb. 29 on the CBS Television Network. With transformations throughout the entire show, these changes will bring a more current and realistic look to the series.
In the episode, viewers will see "Jonathan Randall" (Tom Pelphrey) hit yet another rocky point in his tormented life. A troubled young man, out seeking revenge for his unhappy childhood, he got involved with spoiled, rich "Lizzie Spaulding" (Marcy Rylan), with whom he had a baby girl, though he eventually married his true love, Tammy. A series of dangerous circumstances culminating in Tammy's death forced this now upstanding father to fake his and his daughter's deaths, but Jonathan has returned to Springfield to finish up where he had left off and marry Lizzie.
"
Guiding Light
made the leap from radio to television in 1952 and now it makes another leap," says Barbara Bloom, Senior Vice President of Daytime Programming, CBS. "By making the show's production more relevant, and yet continuing the phenomenal storytelling that has kept it the longest-running drama in broadcast history,
Guiding Light
is taking down the barriers and pushing the show ahead. Executive Producer Ellen Wheeler along with GL's cast and crew, have been fearless, and our fans are going to be able to experience their favorite characters like never before."
Guiding Light
's new production model includes permanent sets inside its New York City studio. Once having only eight sets to work with, the show now has forty, which also have four walls and a ceiling, where previously each set had two or three walls and the tops remained open exposing hundreds of lights and wires.
Direction has also been changed. Hand held cameras move around with the actors, shooting them from all angles, bringing the audience closer to each character. These changes give the sets a more realiztic feeling, as well as changing the way the actors react in a situation.
Editing has changed as well. It now takes place almost simultaneously as filming - all done within the confines of a small digital booth. A production suite with monitors, directors and producers is a thing of the past.
Guiding Light
has also decided to break out of the current mold of filming location shoots only once or twice a year. The show has adopted the town of Peapack, New Jersey to shoot all of its exterior scenes, some of which have already aired, thus adding to the realiztic look of the show. These scenes will total approximately 20% off the production.
"These changes will allow us to tell our stories in a more intimate way, while giving our characters' struggles, relationships and issues more of a real-life feel," said Ellen Wheeler, executive producer of
Guiding Light
. "The show will have a more organic feel, along with more authenticity, and we're thrilled to be able to bring this to our fans."