Guess The Celebrity Booty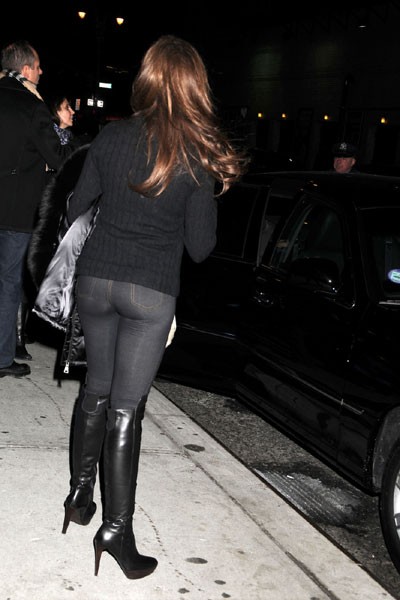 Hint: she's on a very popular ABC comedy. We spotted the actress leaving the Ed Sullivan Theatre after making an appearance on "The Late Show with David Letterman."
This feisty Columbian star is in talks to sign an $8 million deal with retail giant Kmart. She is reportedly being courted by store bosses to front its next advertising campaign, according to the New York Post's Page Six gossip column.
Click page 2 to see who it is!